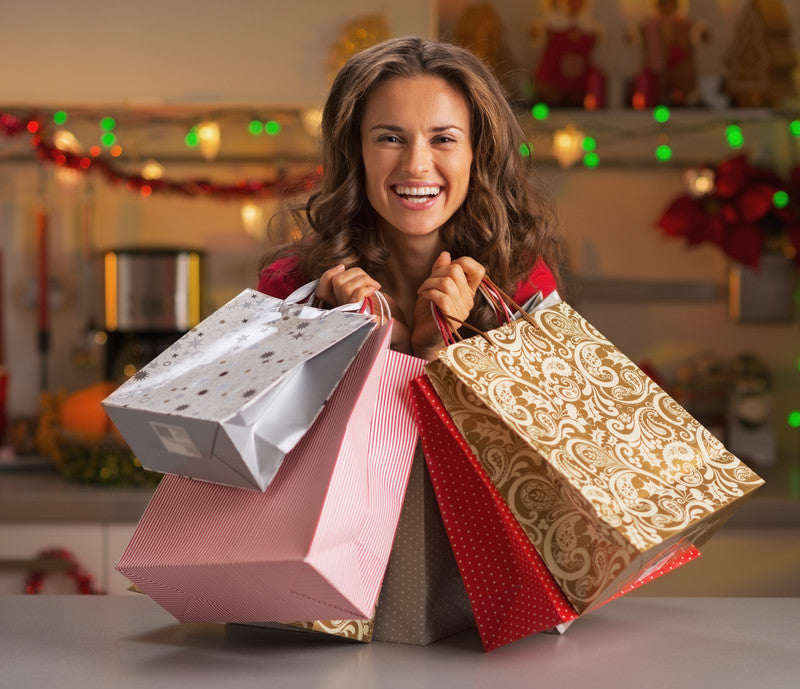 Holidays can be a hectic time of the year - lots of shopping, cleaning, and cooking to get done before company arrives. Moms also have the responsibility of being Santa which means you need to be secretive when shopping and storing the gifts away before the big day. No matter how many times you tell yourself to "remember to grab this" at the store or that you'll need to "order that online when you get home," it's easy to forget. Moms can use this printable Shopping Guide as their checklist to help them stay organized while shopping! 
Print this guide, fill out each kid's wish list, and cross off the gifts as they're purchased. Add tally marks in the table to keep track of the color and number of Toy Tamer Bags you need to order to keep your home organized on Christmas Day. 
If you're traveling for the holidays, 'Santa' must travel too. It can be hard to pack all of the toys that come in such large packaging on top of all other vacation essentials. Moms can open the packaging and organize the toys in Toy Tamer Bags so there is less mess to travel with. This will also make packing to come home easier and prevent toys from being left behind!
Happy Holidays!
Elizabeth York