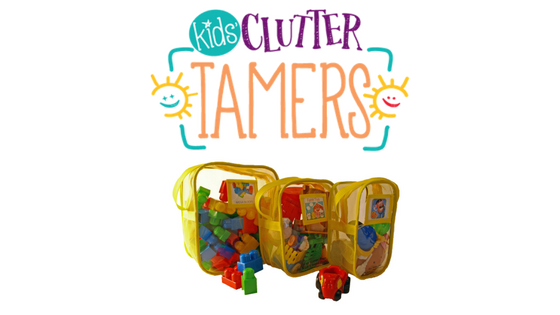 Kids' Clutter Tamers, the company that brought you Toy Tamer Bags, is pleased to announce the launch of our new website at kidscluttertamer.com. The new website will enhance the customer experience with online product videos, blog content featuring a host of "clutter free" information and the ability to introduce new and exciting products.  We do this with the goal of making life easier and more organized for parents and children.  Because let's face it...we'll take any advantage we can get when it comes to parenting and the ensuing chaos!
Also, as my gift to you as we work through the final touches on the new website (which is live) I'd like to give everyone a special promo code and please share with your fellow parents, grandparents, aunts, uncles...anyone who contributes to the volume of toys in the house :)
I looking forward to meeting you and doing what I can to make parents lives easier and more organized. 
Kristi Mitchell, Chief Organizing Officer
Kids' Clutter Tamers
Toy Tamer Bags - Toy Storage that "thinks outside the toy box"